access control for homes and businesses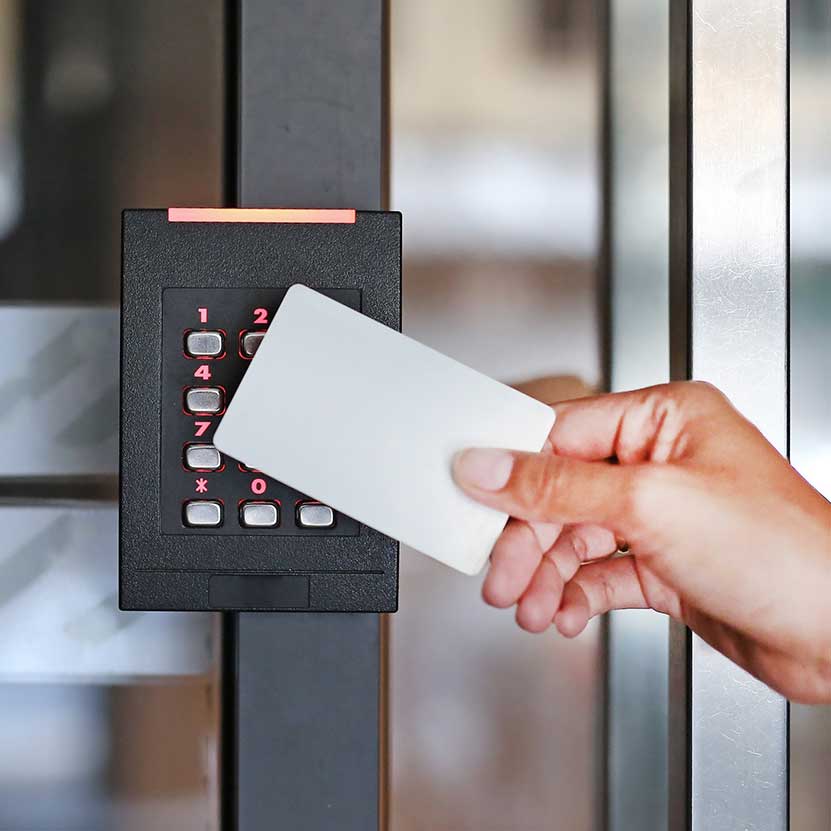 Access control is now practical for homes as well as for businesses.
For businesses:
Know whenever a door — any door —is unlocked, and by whom
Allow your employees to feel secure in their working environment
Sector off areas of your facility by employee clearance level
Multiple ways to use: keypad, swipe a card, and yes — even a fingerprint!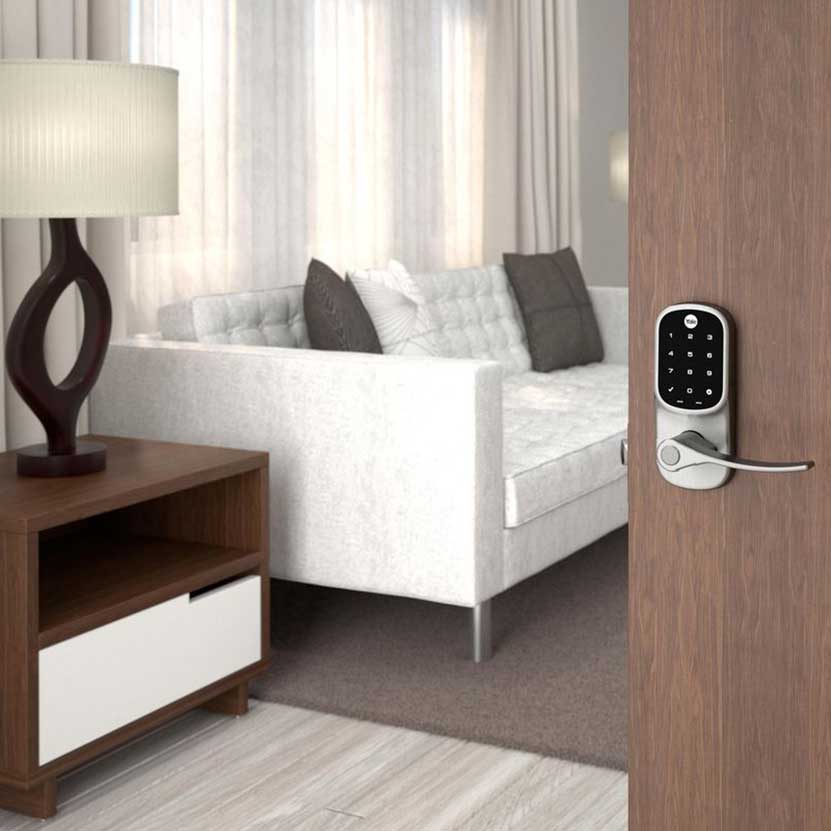 For homes:
Family members no longer all need to possess keys
Give access to cleaning crews, handymen and service workers — and rescind at any time
Track who has been in your home and exactly when they were there
Features of our access control systems:
Keyless entry
No more cutting keys
Complete accountability
Web-based access control
Reports
Residential, commercial, municipal, and schools
Restrict access in your house: liquor cabinet, medicine cabinet, gun rooms, jewelry, coin collections, and any other prized possessions you keep behind closed doors
Often used in medical facilities, airports, schools, restaurants, warehouses, churches
Restrict access within your business: employee, management, stock rooms, outdoor gates
Attendance: know who unlocked your door and what time
Ask us to design a custom solution that will meet your specific needs.